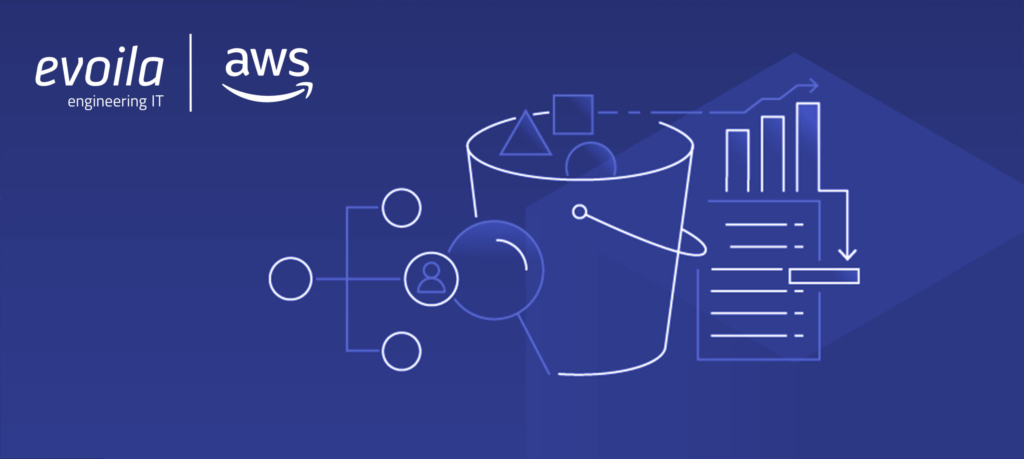 With the new tool, Amazon Web Service customers can now find out even more easily where their S3 cloud object costs are incurred and how they can cut them. Amazon S3 Storage Lens, launched by AWS this week, is "the first cloud storage analytics solution to give you organization-wide visibility into object storage, with point-in-time metrics and trend lines as well as actionable recommendations," AWS claimed in its news-blog.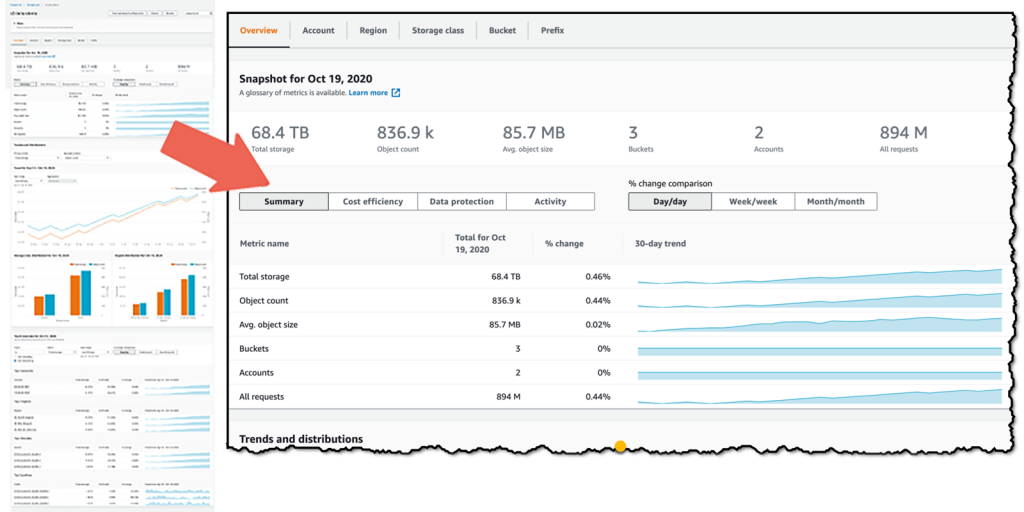 AWS Dashboard example (
Source: AWS
)
AWS S3 Storage Lense is a new feature that provides organization-wide visibility into object storage usage, as well as recommendations to improve cost efficiency and apply data protection best practices. A "Free metrics" S3 Storage Lens Dashboard is automatically created for every customer account. You have the option to upgrade the default dashboard or create a new dashboard with "Advanced metrics and recommendations". This will enable more metrics, prefix aggregation, 15-month data retention and recommendations. You can customize your dashboard to suit your needs for specific regions or buckets. 
With over 30 metrics you can select a primary and secondary metric to see aggregated storage usage for your team across multiple regions and accounts, and then drill-down to understand storage growth on a bucket or even prefix level. For deeper analysis, there is also an option to export data from Amazon S3 Storage Lens to an S3 bucket, to AWS services like Athena, QuickSight and Redshift. 

AWS Dashboard – Trends and distributions
The top end module shows the top accounts regions buckets and prefixes. By default, it shows the top three items but you can adjust this to show up to 25 items. Select any value displayed in a chart to see additional info and apply a drill down to repaint the entire dashboard with a filter on that value. 

AWS Dashboard – Top end module
According to Yi Yin from Pinterest, a visual discovery engine with more than 400 million users each month, "S3 Storage Lens will enhance our visibility into our storage usage, and help us continuously optimize our storage costs. […] Using S3 Storage Lens, we can then create different dashboards for different internal teams, so they self-serve to find ways to optimize storage costs by using a Lifecycle policy or transitioning data to a more cost-effective storage class." 
The cost for AWS S3 Storage Lense advanced metrics is based on the monitored objects for each dashboard used. Every dashboard based on free metrics is free of charged but comes with limited feature set. 

AWS S3 Storage Lens pricing (
Source: AWS
)
Amazon S3 Storage Lens is available now in all commercial AWS regions.